Event Details
HIF Cloud 2017 – wearables workshop will run in Sydney, Beijing, Shenzhen, Guangdong and Hong Kong during summer 2017 and is ideal for students across varied disciplines – textiles, computer science, intermedia design, product design, SPI (sculpture/performance/installation), jewellery, bioengineering etc who are interested in exploring critical and speculative wearables to imagine the future self through art or design practice.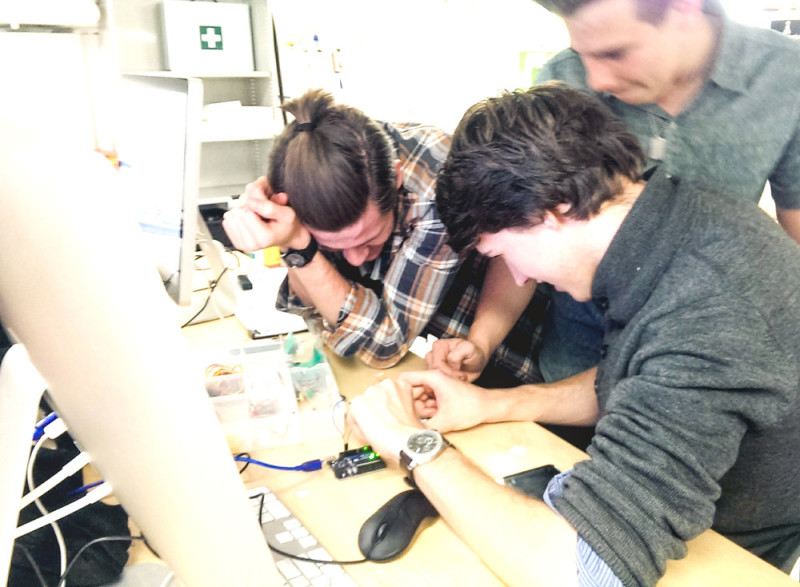 The 3rd HIF Cloud Workshop 2017 explores the theme FUTUREself.
It challenges students in an inter-disciplinary, inter-national and inter-cultural collaboration to envision the future of wearables. The projects will cast future scenarios for wearables that harness the power of cloud computing to enrich and transcend human interactions in the Asia-Pacific region.
The future of wearable technology is here…
Mass markets are rapidly adapting and transitioning from portable (mobile phones, tablets) to wearable (Google glass and motion sensors) devices. Wearables that live on, near or in our bodies give rise to a previously unimagined level of data about users and the environment.
By enabling the connection of divergent data sets, wearables provide life-augmenting levels of interactivity that could benefit and enrich the ways that we understand individual and community wellbeing. The absorption of technology into the very fabric of clothes, accessories and even bodies begins to dilute boundaries between physical, technological and social spheres and has potential implications for human evolution.
The workshop provides a platform for broader debate around wearable technology, our mediated future selves and human interactions in this future landscape.
4-day intensive preparation workshop + 20 day international immersive mobility experience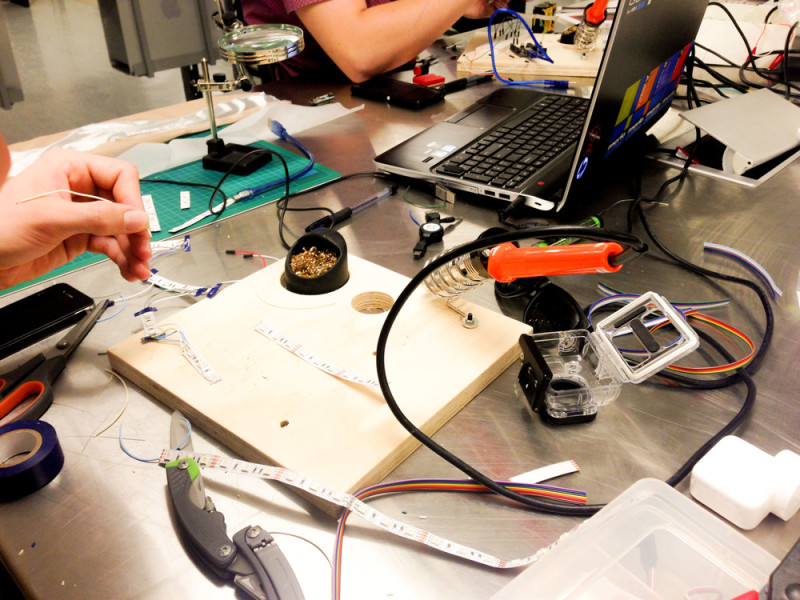 4-day intensive preparation course June 27-29 and 8th Sep.
The China mobility experience begins in Hong Kong with a series of workshops with students from partner universities Hong Kong Polytechnic University, City University of Hong Kong and Queensland University of Technology.
Then we spend a week in Beijing visiting Galleries and individual artist's studios, learning Mandarin and creating prototype wearables at Makercollider Beijing.
Then we head south to work with master craftspeople in Nanhai rattan weaving village in Guangdong Province, visit Dafen artists' village in Shenzhen, and visit 3D print and electronics companies.
We will continue to develop wearable prototypes with the engineers at Esun and Seeedstudios XFactory.
The resulting wearable prototypes will be launched along with student led public workshops.
We return to Hong Kong for the last day of the course.
Contact Tricia Flanagan for all HIF Cloud 2017 enquiries and registrations.
Where and When
Sydney, New South Wales, Australia
20th November to 9th December 2017