Tricia's production includes site-specific sculpture, social sculpture, sound sculpture, sculptural installation, wearables and performance installation.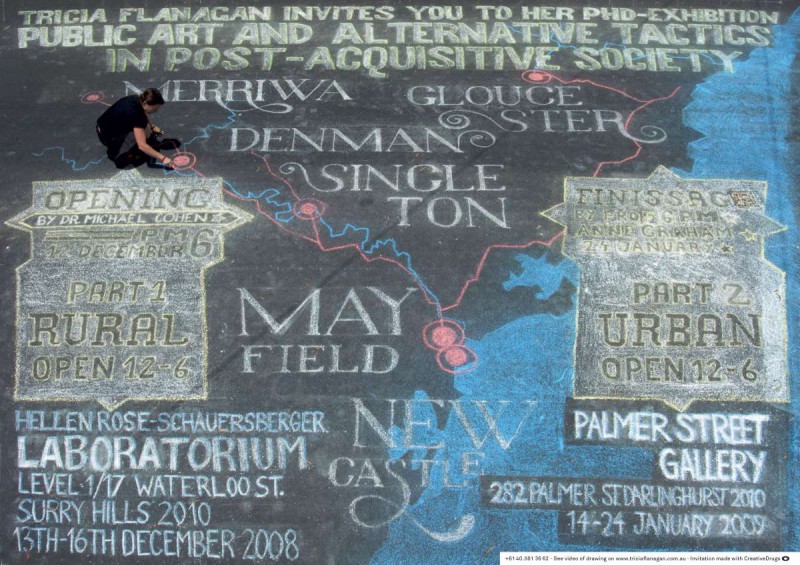 13 December 2008
Public Art and Alternative Tactics in Post-Aquisitive Society
Tricia Flanagan invites you to her PhD-Exhibition: PUBLIC ART AND ALTERNATIVE TACTICS IN POST-ACQUISITIVE SOCIETY
The development and production of Tricia's work often involves community consultation and or engagement. Her public and private collections are exhibited internationally including Australia, Germany, Ireland, Italy and China.